CENTER CAPS AVAILABLE IN PDXX FORGED RED OR GLOSS BLACK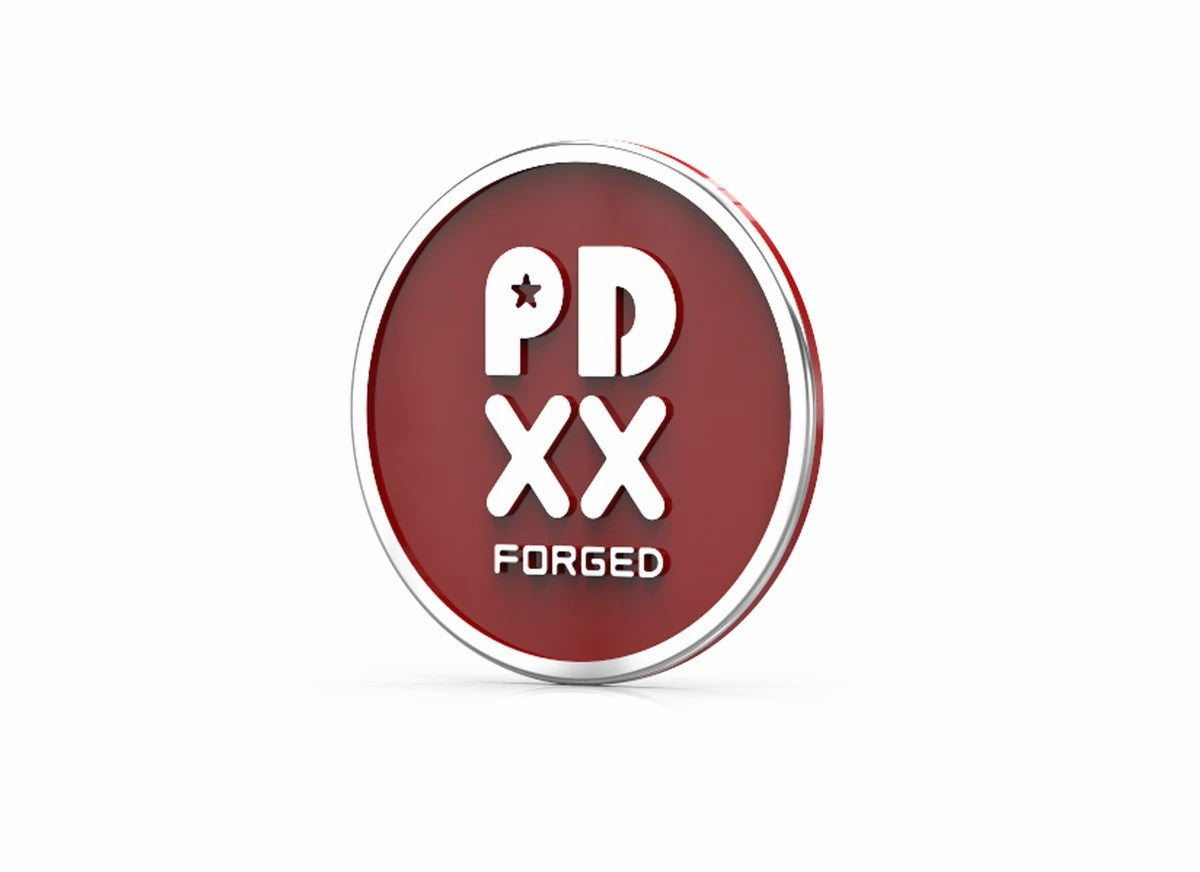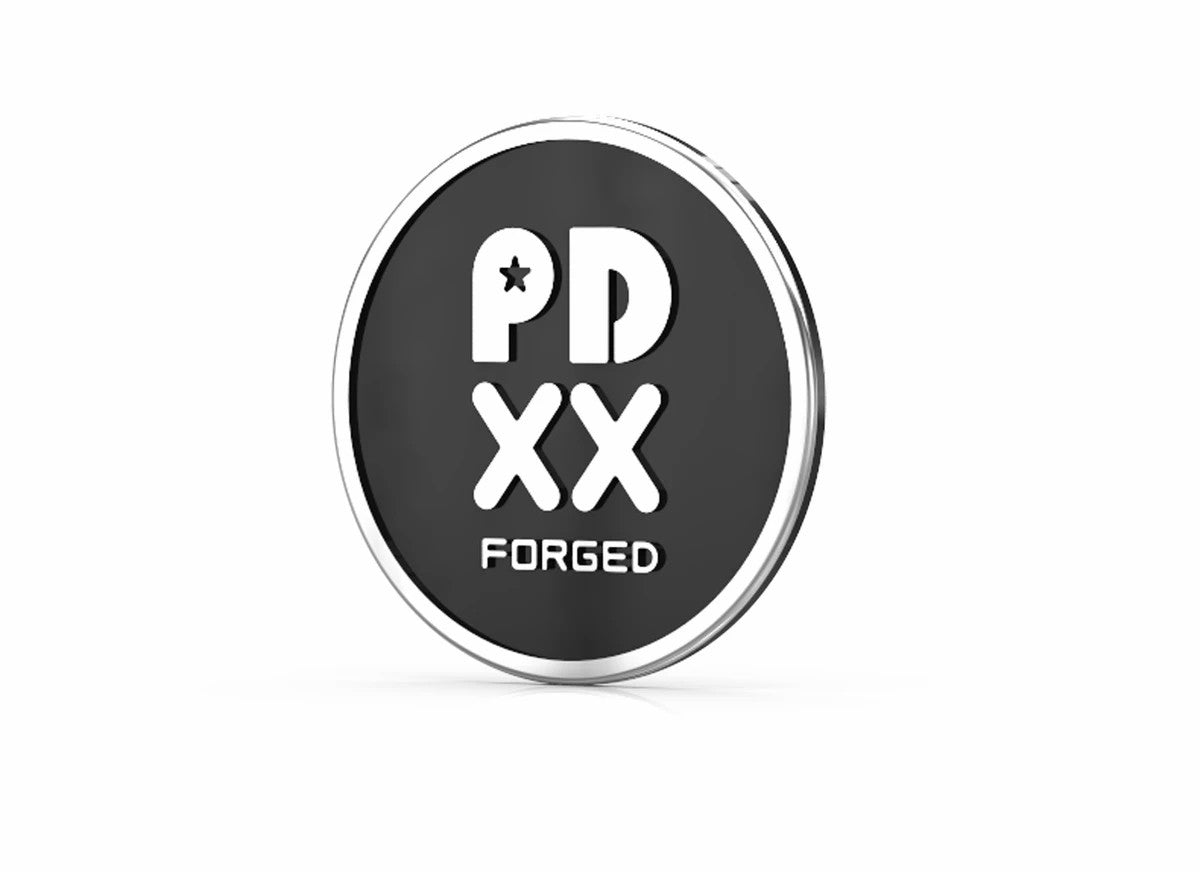 PDXX Forged line wheels are proud to provide the premium transparent top clear coats over the hand-brushed wheel surface.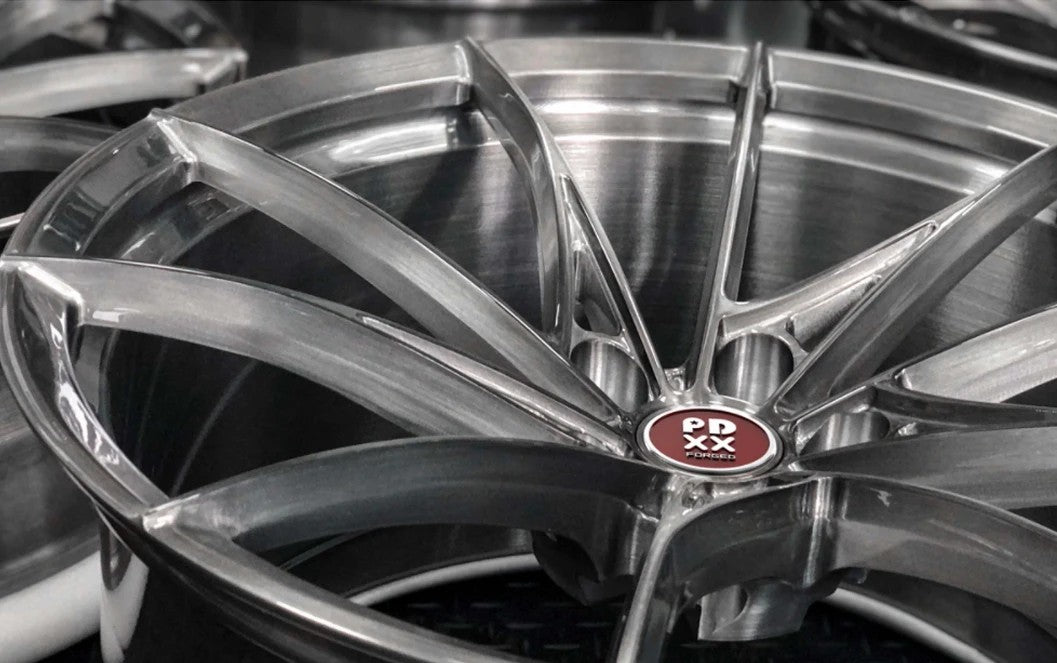 SOLID TONES WITH GLOSS CLEAR, SATIN CLEAR, OR FINE TEXTURE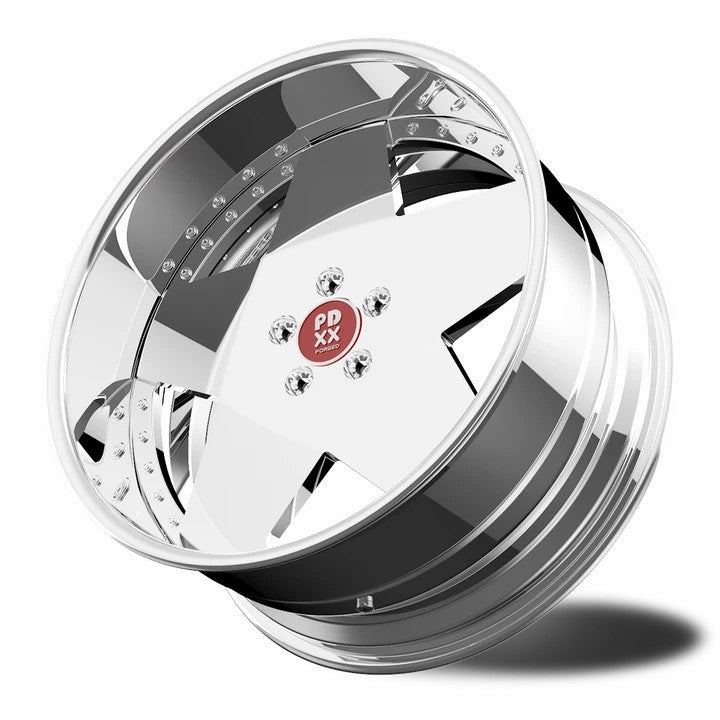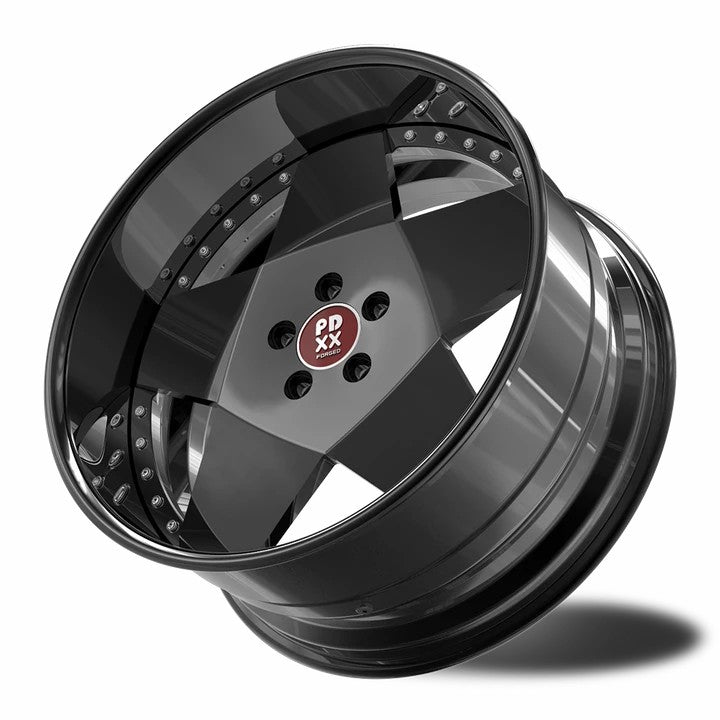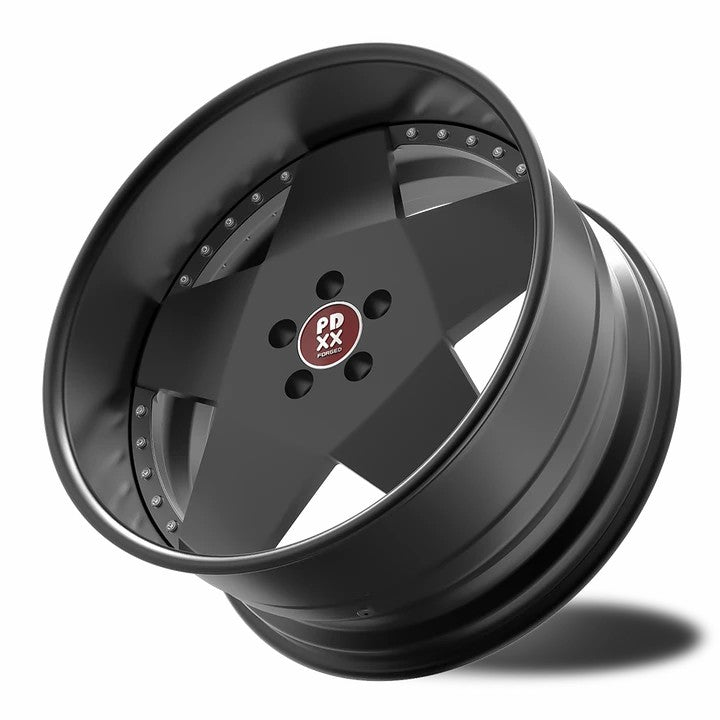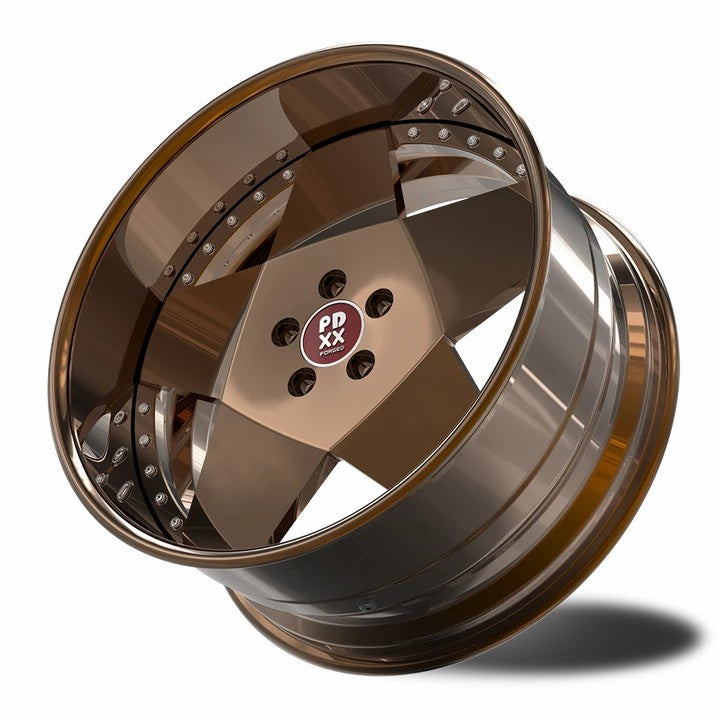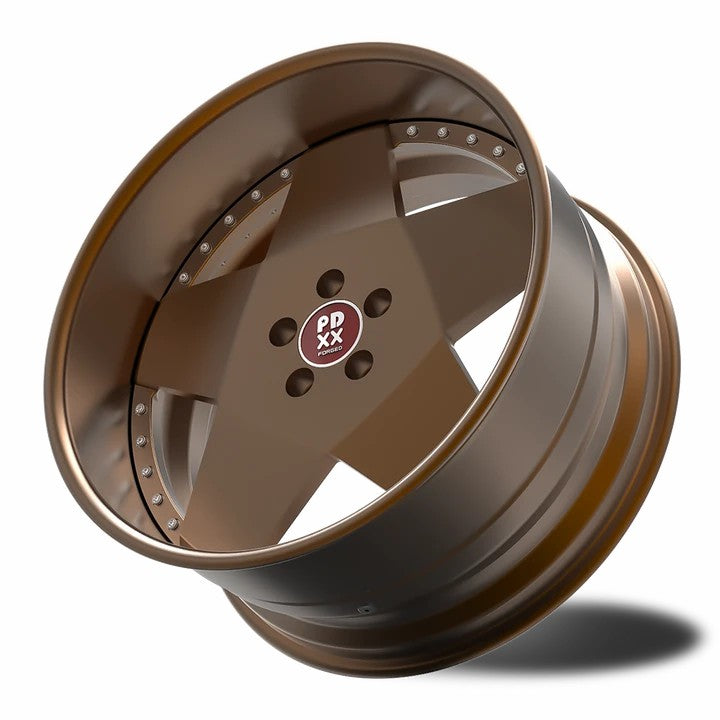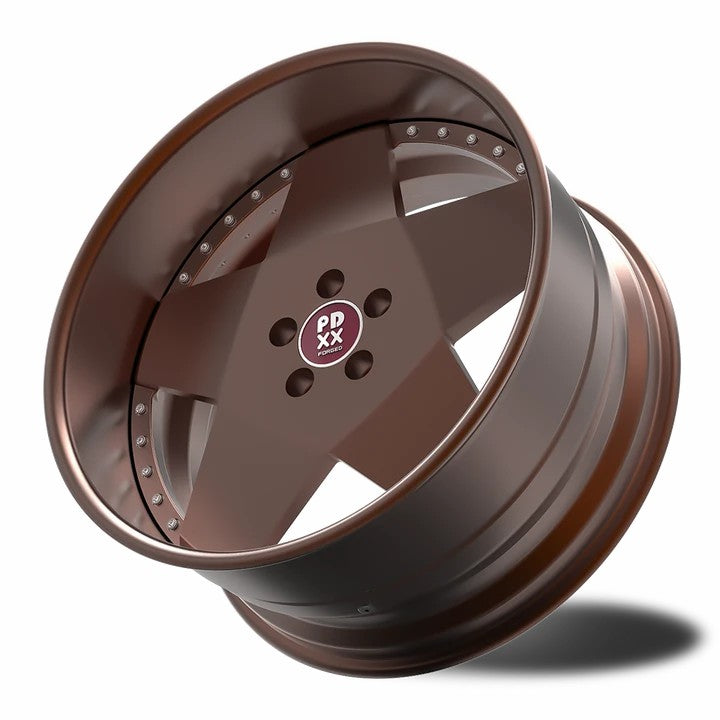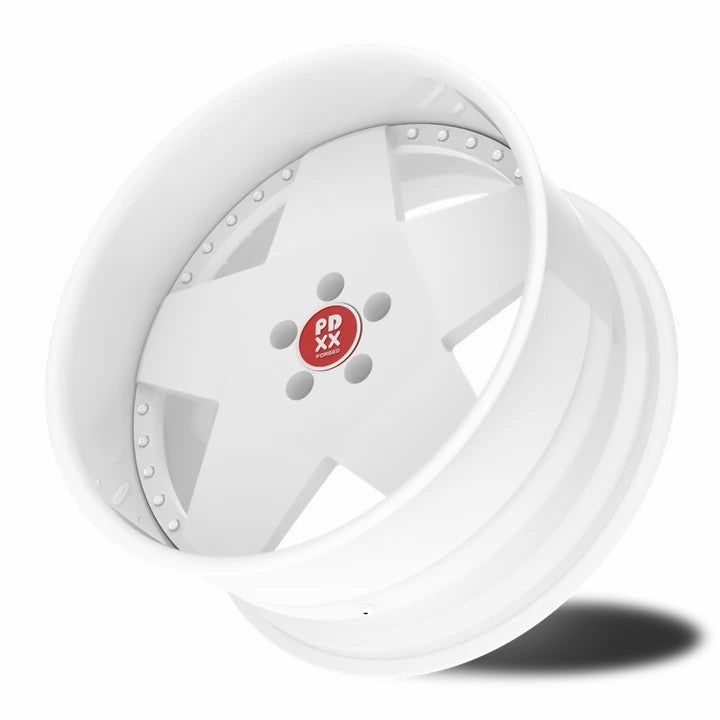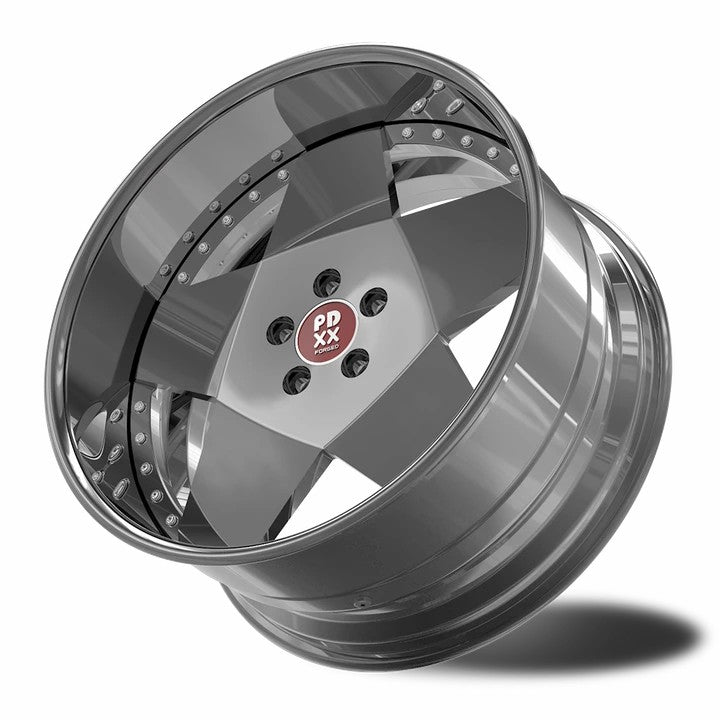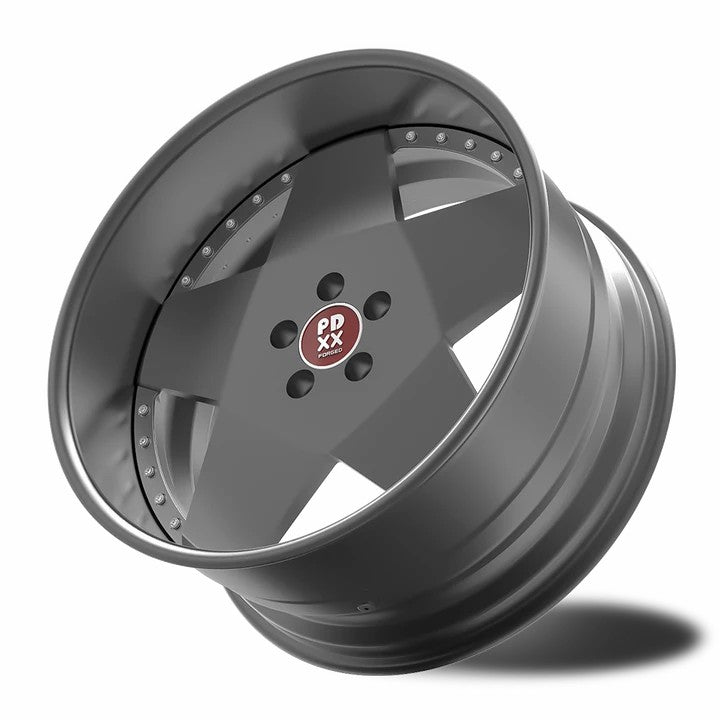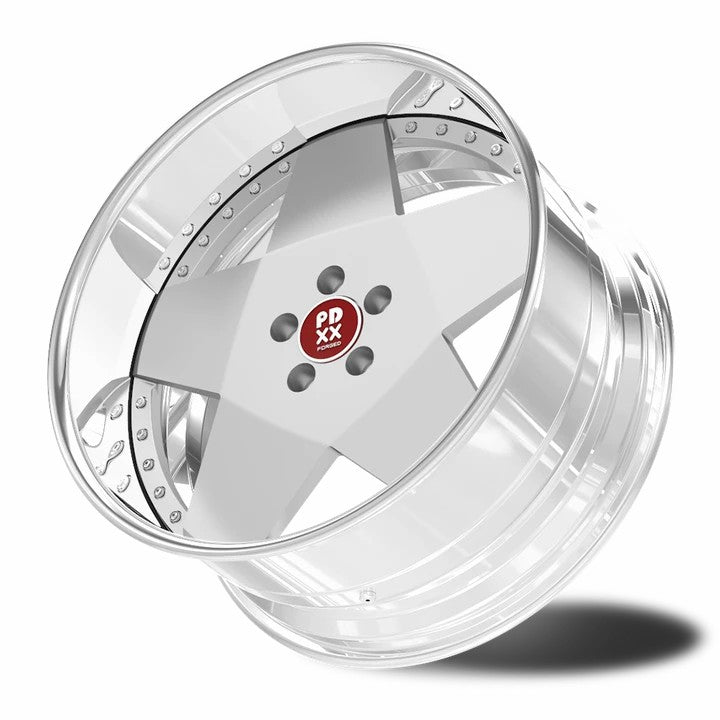 GLOSS SILVER / POLISHED DISH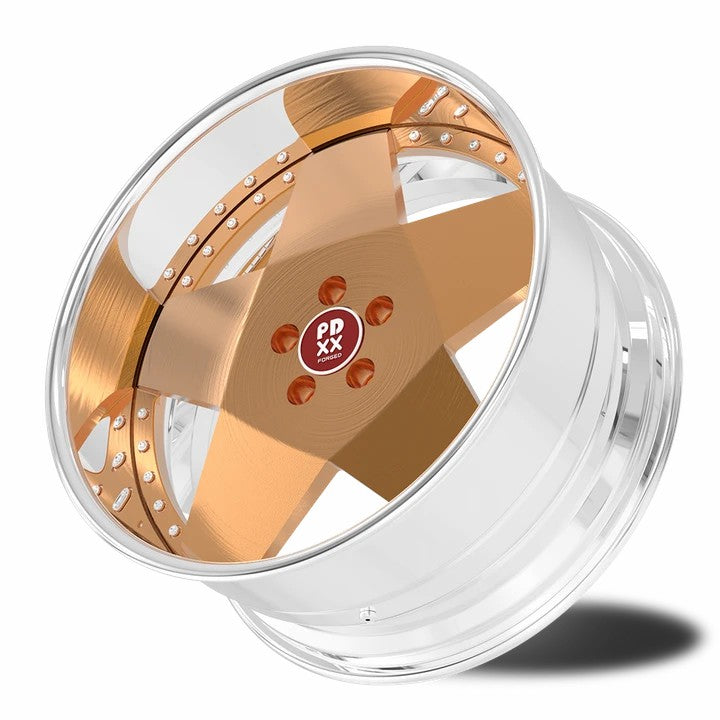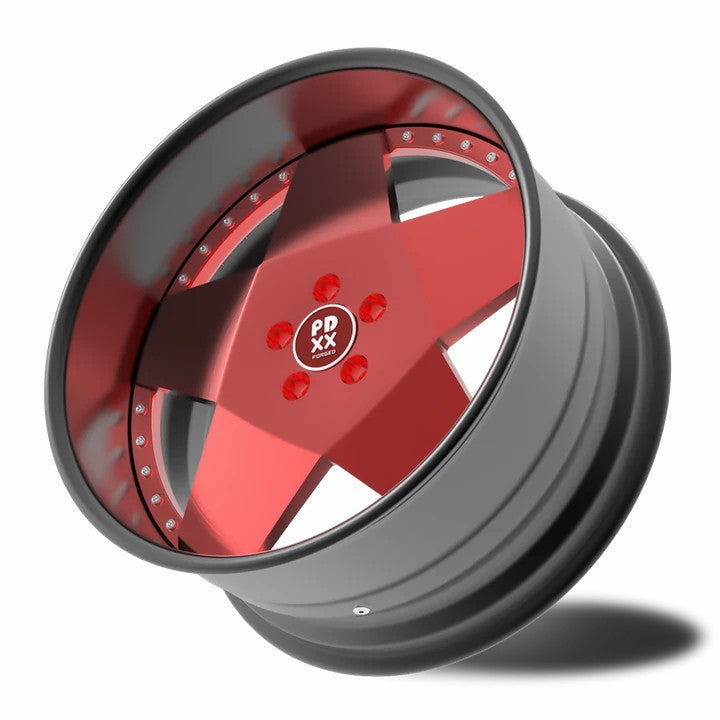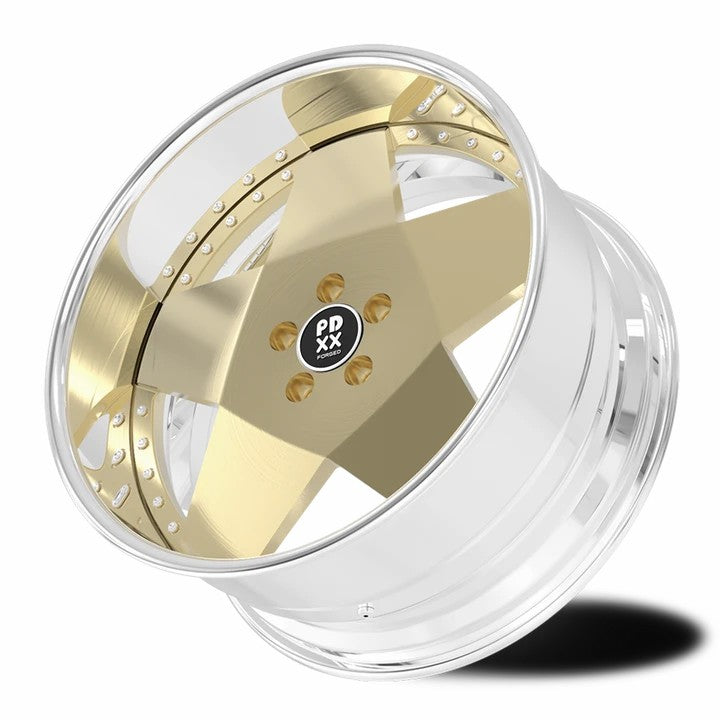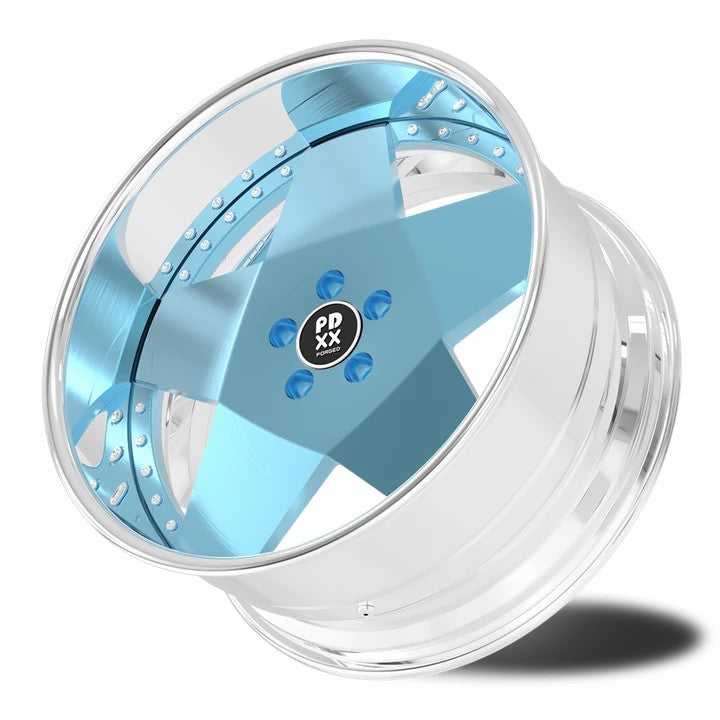 CANDY BLUE / POLISHED DISH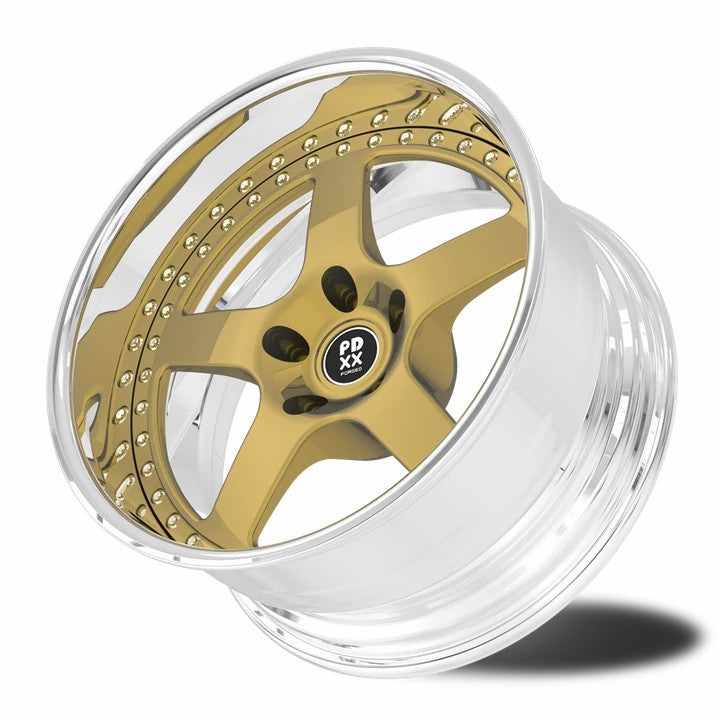 All PDXX forged line are available in any finish you desire.
Standard finishes are a no-cost option and can be applied to the wheel center, outer lip, and center cap in any combination to create your own signature look.
Specialty finishes are available as well for an additional cost and include amazing combinations of transparent applied over-polishing or brushing.
You can also choose gloss, satin, or matte clear coatings for the ultimate customization.
MONOBLOCK
| | | | | | | | | | | | | | | | | |
| --- | --- | --- | --- | --- | --- | --- | --- | --- | --- | --- | --- | --- | --- | --- | --- | --- |
| 16inch | 5.5 | 6.0 | 6.5 | 7.0 | - | - | - | - | - | - | - | - | - | - | - | - |
| 17inch | - | - | 6.5 | 7.0 | 7.5 | 8.0 | 8.5 | 9.0 | 9.5 | 10.0 | 10.5 | 11.0 | - | - | - | - |
| 18inch | - | - | - | - | 7.5 | 8.0 | 8.5 | 9.0 | 9.5 | 10.0 | 10.5 | 11.0 | 11.5 | 12.0 | 13.0 | - |
| 19inch | - | - | - | - | - | 8.0 | 8.5 | 9.0 | 9.5 | 10.0 | 10.5 | 11.0 | 11.5 | - | - | - |
| 20inch | - | - | - | - | - | 8.0 | 8.5 | 9.0 | 9.5 | 10.0 | 10.5 | 11.0 | 11.5 | 12.0 | - | - |
| 21inch | - | - | - | - | - | - | 8.5 | 9.0 | 9.5 | 10.0 | 10.5 | 11.0 | 11.5 | 12.0 | - | - |
| 22inch | - | - | - | - | - | - | - | 9.0 | 9.5 | 10.0 | 10.5 | 11.0 | 11.5 | 12.0 | - | - |
| 23inch | - | - | - | - | - | - | - | - | 9.5 | 10.0 | 10.5 | 11.0 | 11.5 | 12.0 | 13.0 | - |
| 24inch | - | - | - | - | - | - | - | - | 9.5 | 10.0 | 10.5 | 11.0 | 11.5 | 12.0 | 13.0 | - |
2-PIECE
18inch
7.5

◉

8.0

◉

8.5

◉

9.0

◉

9.5

◉

10.0

◉

10.5

◉

11.0

◉

-
12.0

◉

-
-
19inch
-
-
8.5◉

◉

◉

9.0◉

◉

◉

9.5◉

◉

◉

10.0◉

◉

◉

10.5◉

◉

◉

11.0◉

◉

◉

11.5

◉

◉

12.0◉

◉

◉

-
-
20inch
-
-
8.5◉

◉

◉

9.0◉

◉

◉

9.5◉

◉

◉

10.0◉

◉

◉

10.5◉

◉

◉

11.0◉

◉

◉

11.5

◉

◉

12.0◉

◉

◉

-
14.0

◉

21inch
-
-
8.5◉

◉

◉

9.0◉

◉

◉

9.5◉

◉

◉

10.0◉

◉

◉

10.5◉

◉

◉

11.0◉

◉

◉

11.5

◉

◉

12.0◉

◉

◉

-
-
22inch
-
-
8.5

◉

◉

9.0

◉

◉

9.5

◉

◉

10.0

◉

◉

10.5

◉

◉

11.0

◉

◉

11.5

◉

12.0

◉

◉

-
14.0◉

◉

23inch
-
-
8.5

◉

9.0

◉

9.5

◉

10.0

◉

10.5

◉

11.0

◉

11.5

◉

12.0

◉

-
-
24inch
-
-
-
9.0

◉

9.5

◉

10.0

◉

10.5

◉

11.0

◉

-
12.0

◉

-
-
3-PIECES Custom Forged wheels available, price on application.
AVAILABLE IN DIAMETERS:17-22INCH/24INCH